Inner peace and wellness are both connected. Peace is like assurgent tides ocean in the heart, gives calm and soothes the soul. Inner peace! How precious it is. Suppose someone has whole blessings of life except inner peace, what you expect from their life.
It is most connected from surrounding, people, friends, relations, and environment. Your friends, your relations might be the cause of inner peace or the curse of life.
What is inner peace and wellness?
Inner peace and wellness have a mutual connection as you have inner peace. You will have good health.
It is the calm condition that is initiated deep from the heart. The heart and mind environment is like a world of happiness, smoothness, and tranquility. It has beautiful emotions in the heart and soul, making the world attractive.
Remove stress; increase inner peace and wellness:
How can stress affect inner resting peace and health?
An ancient story of two lambs. One is in the cage, resting in peace with no worries. The other one is in the cell, just opposite the wolf. This lamb continues viewing the wolf and has the stress of his death. Every time he is thought that wolf suddenly attacks, At last, he will lose his life first, then the other one.—this tension and stress cause many physiological changes. Speed up the aging process. Goes weaker than the first one. Get died earlier due to his anxiety.
Anything which gives you peace. It may be sound, action, person, or attractive things; it may include in your life. It gets relaxation, inner peace, and achieving wellness.
How do you get inner peace and wellness?
Inner peace and wellness can achieve through different non-pharmacological treatments. It includes meditation, Spending time in nature, decluttering painful things, being grateful, and adopting good habits to create inner peace and wellness.
How you develop inner peace and get wellness; can explore through the following points:
Meditation:
Meditation is a non-pharmacological and effective treatment that tremendously creates peace in the inner soul and deep in the heart. This may accomplish utilizing various methods, including body scan exercises, guided meditations, and breath awareness.
Be gratitude:
Forgiveness is a noble act that creates positive vibes and peace inside the soul. A person gets relaxed and has no heaviness in their heart.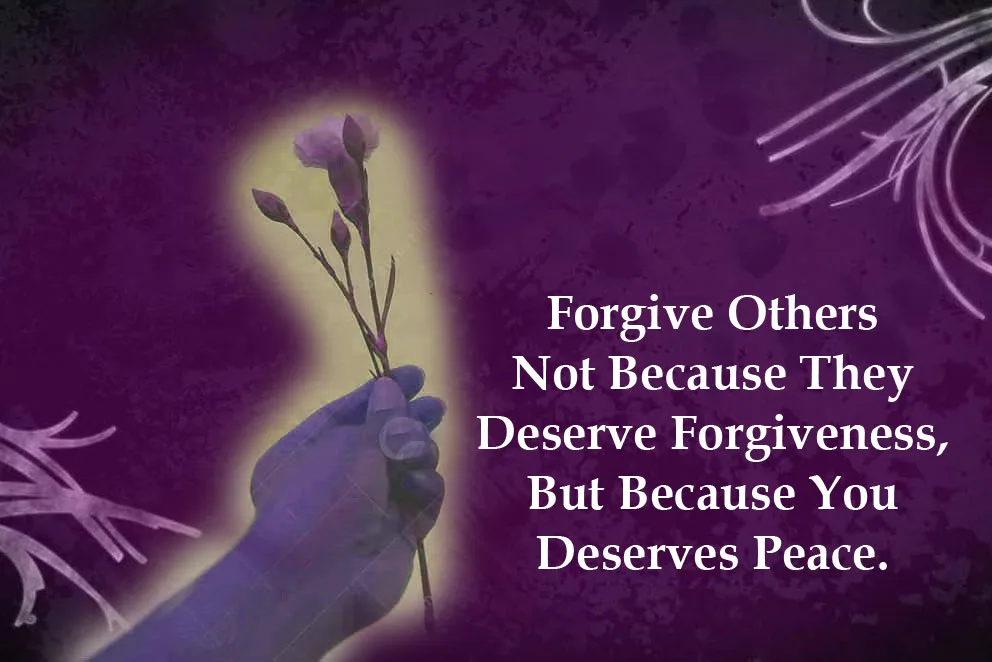 Declutters:
For some people, relations give pain. Just declutter it. Give space to a new one—those who became the root cause of pain and agony. Go far away from them.
Spend time with nature:
Nature is such a fantastic natural message of peace and rhythm that gives no one substitute, how God makes this world beautiful!, What is the purpose of life or the existing world?
Self-care:
Making self-care a priority is crucial for general well-being. This may entail maintaining your physical health by exercising regularly, obtaining appropriate rest, and adhering to a healthy diet. Yoga, time in nature, and other relaxing activities may all help you find inner peace.
Hobbies are another great way to do this.
Traveling and exploring the natural beauty of the world also creates positive vibes.
Connecting with loved ones:
Establishing and maintaining healthy relationships with your family, friends, and community may significantly impact your well-being. Spend time with loved ones, have meaningful conversations, and ask for help when needed.
Accepting forgiveness:
Keeping resentments or grudges might disrupt your inner serenity. Forgiving yourself and others help you heal by letting go of hurt feelings.
Setting limits:
Creating sound boundaries in personal and romantic interactions is crucial. Putting your well-being first entails knowing your limitations and learning to say no when required.
Let go of perfectionism:
Embrace the notion that perfection is unachievable to let go of perfectionism. Instead, focus on your development, self-care, and acceptance of who you are.
Remember that obtaining inner peace is a process that could take the constant soul and heart-searching work. As you investigate which methods and practices suit you the most, have patience and compassion for yourself.
Body massage also is the key to inner peace:
The massage has the following benefits:
For emotional and spiritual inner peace, massage to oil therapy is beneficial.
Relaxation:
Relaxation is one of the main advantages of receiving a body massage. Producing endorphins, which are organic mood-enhancing chemicals, aids in the reduction of stress, anxiety, and tension. This may result in intense relaxation and an improvement in general well-being.
Comfort relief:
Body massages ease muscle stiffness and lessen discomfort in particular body parts. Common ailments like headaches, joint pain, muscular stiffness, and even chronic problems like fibromyalgia may all cure by it.
Increased body circulation:
Thanks to massages, which increase blood flow and circulation throughout the body. This may increase the flow of nutrients and oxygen to the muscles and tissues, promoting better health overall and faster recovery.
Increased range of motion and flexibility:
Regular body massages can help relax, and Stretching out tight muscles promotes flexibility and range of motion. Athletes and others with restricted mobility may find this to be very helpful.
Strengthen immune system:
Increased production of white blood cells. Further, it strengthens the body's defense against diseases and infections. Hence, finally, massages link to improved immune function.
Better sleep quality:
Body massages can promote better sleep by calming the body and mind. It can lessen insomnia, lengthen naps, and improve sleep quality.
Reduced anxiety and stress:
A body massage can relax the mind, assisting in reducing anxiety and tension. The massage's light pressure encourages the release of serotonin, a neurotransmitter that aids in relaxing—also, a feeling of well-being.
Detoxification:
Body massages can help detoxify by promoting lymphatic drainage and helping the body get rid of toxins. This can enhance the body's immune system and promote general health and well-being.
Benefits for the skin:
Massaging oil or lotion helps hydrate and nourish the skin during a body massage. Further, it enhances its texture, tone, and general look.
In addition to its physical advantages, body massages can promote mental clarity and relaxation. It can aid in lowering mental tension, enhancing focus, and supporting general mental health.
People may ask:
What is the importance of inner peace?
Inner serenity helps us focus and stay on task by calming our minds and making it easier for us to perceive our route. Setting clear objectives is similar to using a compass; if you know where you want to go, you can commit to the path and believe that any hurdles you face will be good challenges rather than terrifying dangers.
What is an example of inner peace?
For example, breathing exercises, prayer, meditation, tai chi, or yoga may use to build inner peace. In some cultures, inner peace serves as awareness or enlightenment. This serenity describes as knowing oneself in many spiritual practices.
Conclusion:
Avoid crowded areas and loud noises. Gives time your self. Take relax. May get exercises of breathing. Adopt those things that provide pleasure. Remove all living or non-living toxins from your life. Spend time with nature and yourself. Deep dive into the ocean of inner peace. Achieves mental and spiritual wellness.
Peace and wellness are such precious things that no one is substitute. For good health and good life, you have first to achieve inner peace; Enjoy the beauty of life and the inner world.