Either Anger is a precursor of depression or a symptom of depression. But an angry man may destroy not only his own health but also make others' life terrible. Gradually sore man lose their relations. Rises the stairs of depression symptoms.
Angriness is a chronic personality disorder or maybe a precursor of depression. Yes, depression of any cause may trigger anger. But it doesn't indicate in the symptoms of depression.
There is a complex link between anger and depression. But depression may irritate due to depressed pile thoughts and hopelessness. Anger and irritability are more common in depressed people than the normal ones.
The prevalent and potentially harmful emotion of anger is highly significant for social and public health.
What are the symptoms of anger:
Here are a few signs of irritation in the body:
Elevated heartbeat.
Blood pressure rising.
Chest constriction.
Tension in the muscles.
Sweating.
Chills.
Trembling.
Headaches.
Stomach pains.
Anger man also wants to push and throw objects or intends to get harm himself or others.
Yelling or may snap at family members
Here are a few signs of anger's emotional manifestations:
Irritability.
Frustration.
Rage.
Hostility.
Resentment.
Guilt.
Shame.
Fear.
How can you manage your anger: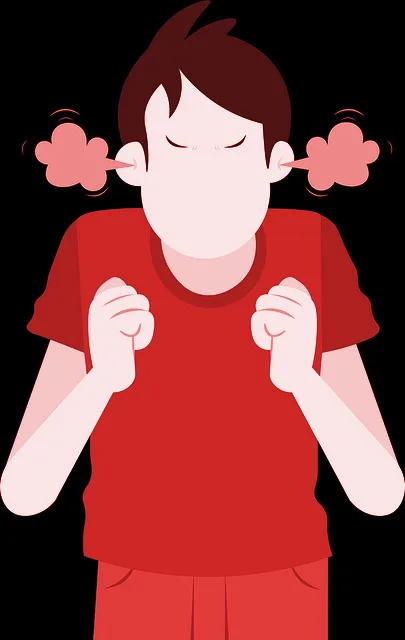 You can manage your anger by following points:
Identify the cause of triggering
Change your posture
drink water
Try to do relaxing exercise
Talk to someone you trust, a close friend or a loved one.
Take a gap from the triggering scenario.
take a rest
get relaxing, sound sleep
keep exercise daily
Take a healthy and balanced diet.
Taking a bath at a time of annoyance also gives you relaxation.
What are the signs of depression:
A feeling of sadness, anhedonia
loss of interest.
Appetite changes—weight loss or increase.
Insomnia or excessive sleep.
tiredness
Difficulty in focusing or making decisions.
Feelings of guilt or worthlessness.
Thoughts of suicide or death.
You'll see that anger do not include in the list of primary symptoms for severe depression in the Diagnostic and Statistical Manual of Mental Disorders.
Loss of interest in personal hygiene,
Social isolating,
Pessimism
Frustration and difficulties in making judgments are changes in perspective.
Variations in behavior changes such as anger, irritability, sadness
Non-pharmacological treatment of anger:
Depression with anger attacks is a separate form of depression characterized by serotonergic dysfunction.
Anger symptoms rarely address medically. Whereas depression and anxiety symptoms address widely, and treatment strategies are there.
Although cognitive-behavioral therapy (CBT) is helpful for depression and anger management, in mild to severe cases of anger and depression, CBT regards as the first line of control.
In managing anger and depression separately, non-pharmacological methods are fundamental. They are coupled with pharmacological therapy and are also effective on their own.
Cognitive-behavioral therapy (CBT) tries to lessen symptoms directly and have strategies to improve anger-related symptoms, such as
problem-solving abilities.
Physical and verbal abuse,
decreased appetite,
anhedonia,
increased irritability,
frequent angry outbursts,
insomnia, and acts of purposeful self-harm.
Anger at minor setbacks
Anger as a precursor to depression:
The "anger attacks" could be a phenomenon related to panic attacks. According to studies, most patients using antidepressants experienced a reduction in this type of anger attack.
A different research team conducted a sizable study that included more than 500 persons with severe depression.
More than half displayed "overt irritability/anger," and this irritability and anger appeared to link to more severe, persistent depression.
Is there a reason for anger:
People frequently perceive anger as a "negative" feeling, but that's not necessarily the cause. What about the fury that surges up unexpectedly without a clear cause or persists long after the event that generated it?
Why you experience anger:
For instance, you might experience irritation when:
You're dealing with a challenging life situation, especially one that you cannot change.
Someone you care about has injured you, deceived you.
You feel underappreciated or
misunderstood by others.
Once the issue has been resolved, the threat has been addressed, or you've given yourself time to sit and process your feelings, anger frequently subsides.
But a simmering rage that doesn't go away can point to a more complicated underlying reason, like depression.
You can try to repress or ignore this rage, hoping it will ultimately pass. However, anger resulting from depression may not go away as quickly and is more likely to reject your attempts to control it. This lingering rage can eventually explode in outbursts. Sometimes, depressed people would be angry at themselves but not at others. They regret and shame themselves. These types of behaviors also preclude depression.
Frequently Ask A Questions:
What happens when you get angry too much?
It bolsters our stamina and vigor and inspires us to take action. However, for others, rage can spiral out of control, leading to issues in their personal lives, careers, and even with the police. Over time, unresolved anger has been related to heart disease, depression, anxiety, and high blood pressure. We can say anger is the precursor of depression.
Are anger issues a mental illness?
Various causes, such as stress, interpersonal troubles, and money concerns, can bring on anger. Some people's anger is a symptom of a more profound illness, such as alcoholism or depression. Although rage is not generally regarded as a disorder, it is a recognized symptom of several mental health issues.
Do antidepressants help with anger?
SSRIs are frequently given to treat mental health issues, including anxiety and depression, but they have also been used to treat anger or irritability symptoms. SSRIs, including citalopram (Celexa), fluoxetine (Prozac), and sertraline (Zoloft), among others, have been demonstrated to reduce anger.

Conclusion:
Is anger the precursor of depression? As we know, anger is a destructive emotion. That never be beneficial for individuals. ofcourse, genuine men have an authentic reason for angriness. How many people in critical conditions may treat with angriness? Different people have different perceptions.
But it is true when the person is stressed, or feelings of depression may show more angry behavior than normal ones. Last, we can say angriness may exacerbate depression, or in viewers, depression may cause them to show angry behavior.
But to get calm and friendly life, we should control our temper. To maintain temperament should follow relaxing exercise and a healthy diet consisting in life.