Different individuals suffered different types of trauma. Some face severe, and some mild to moderate, recover with time. But some have deep scars in the heart even after healing from trauma. First thing you have to cope with this trauma. It is essential to have the happiest life. Second, how do you discover the signs you are healing from trauma?
Feels from trauma healing involve that you are not shying from talking about your traumatic event. You feel relaxed. Self-caring and compassion rise, emotionally stable, not showing anger and distress.
What is trauma?
Trauma is an unpleasant event. It can have detrimental long-term impacts on one's physical and mental health.
Signs and symptoms of trauma:
Flashbacks of painful, traumatic events.
Nightmares about the unpleasant occurrence.
Unwanted firing thoughts.
Fatigue and lethargy.
Want to avoid situations, people, or activities related to unpleasant memories.
Feeling dissociated from oneself or one's environment.
Anxiety and depressed feelings.
Anger or hostility.
Headaches, stomachaches, GI and cardiovascular problems, mental disorders, insomnia, or other unexplained physical symptoms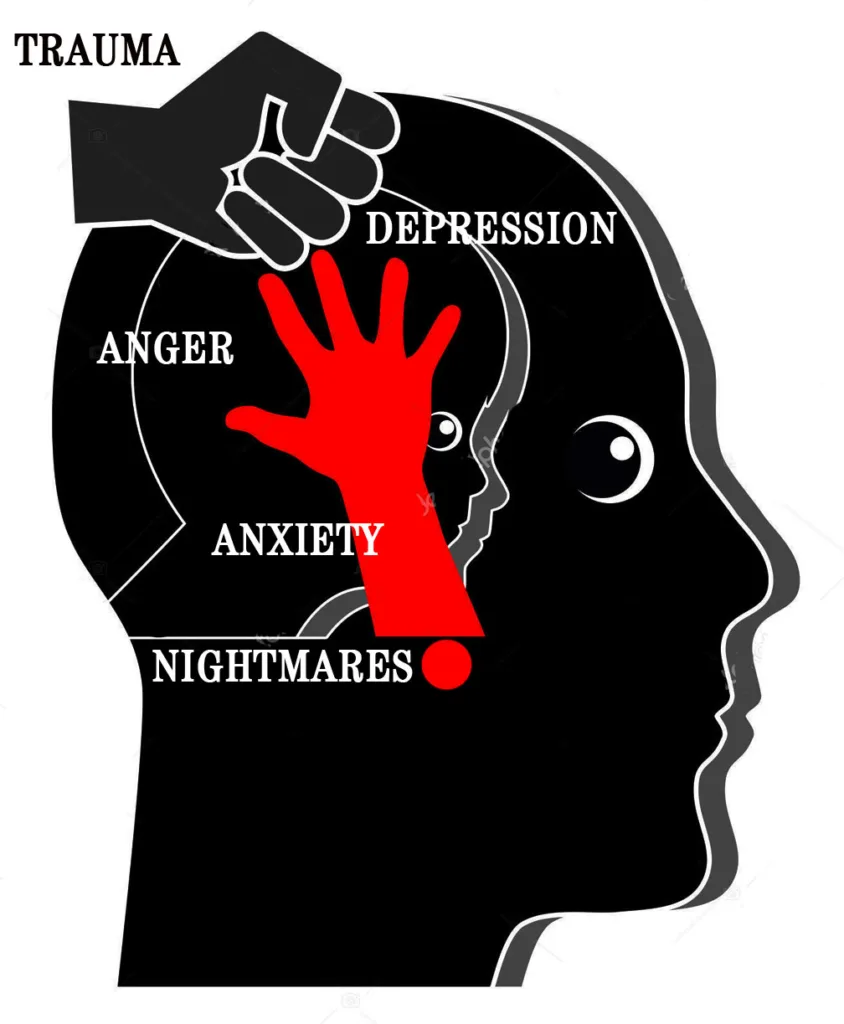 Kinds of trauma:
Trauma is of many kinds based on traumatic reasons:
Sexual abuse trauma
Domestic abuse trauma
A child abuser trauma or childhood trauma
Sexual abuse in the military
Natural catastrophes trauma
Attacks by terrorists trauma
Car crashes trauma
Occupational violence trauma
24 Signs you are healing from trauma; what true trauma healing feels like:
Sings you're recovering from trauma are given below:
1-One of the most critical sign of recovery from trauma is; you can discuss your trauma without being overwhelmed.
2-You can experience your feelings without getting too losing control of yourself.
3-You begin the real sense of emotions; rather than try to reduce it
4-Making new relations and interactions without being scared.
5-Satisfied with your present life.
6-Take interest in the activities that you enjoyed before facing trauma.
7-You view life more optimistically.
8-You can rest soundly all night long without having bad dreams
9-You get a sense of optimism and hope for the future.
10-You possess the capacity to manage stress healthily.
11-You can look after your bodily and emotional behavior.
12-Take a trauma event optimistically that trauma time gives you such blessings; know the reality of relations and groom yourself. Everything has gone better for me in other respects.
13-Your previous anger behavior melts away. You feel easy and want to enjoy every moment of life instead of cranky behavior.
14-Practice mindfulness meditation with full intentions; it will give you more relief in distress and calm in the soul.
15-Exploring the inner soul is a remarkable achievement and a sign of healing from trauma.
16-Feeling initiating that everything happened become past should move forward. Success and happiness are also waiting for me.
17-Your mental, physical, or psychological issues have been resolved. Such as headache, stress, anxiety, GI disorder, dyspnea, and many symptomatic issues subside. You feel mentally and physically healthy.
18-You are happy to enhance your communication; enjoy spending time with people. Make more social connections.
19-Feel independent. Remove the core of hesitation to fail. Ready to go ahead with confidence and self-believes.
20-You know that your traumas are merely a portion of your Earthly path. Your soul is complete and eternal. You are not damaged. You are here to develop and learn.
21-Forgive yourself. Seek a new innovative path.
22-Gratitude, forgiveness, and compassion become engulf your personality.
23-You start to believe in the goodness of the people who support you and realize that they genuinely care about your happiness and well-being rather than thinking of yourself and your troubles as a burden on them.
24-You now have an energetic soul to perform active and spirited exercise.
Tips for healing from trauma:
Look for expert assistance.
Stake help from a support group.
Self-caring.
practicing meditation
Be tolerant. Trauma healing takes time.
To spend time with nature.
Adopt key actors for maintaining good health.
Exercising regularly,
Take an adequate amount of sleep.
Healthy diet
Connecting with loved ones.
Frequently ask a question:
What are the signs of unhealed trauma?
Signs of Unhealed Trauma in Behavior. You might stop participating in the activities you once loved and withdraw from your friendships. Additionally, you can start engaging in obsessive habits like repetitively checking the locks on your doors.
What are the 4 physical symptoms of trauma?
Paleness, lethargy, exhaustion, poor focus, and a rapid heartbeat are prominent physical indicators of trauma. The victim may have anxiety or panic attacks and struggle to handle certain situations.
How long does trauma last?
Trauma symptoms range from a few days to a few months, with a progressive diminishing as you come to terms with the frightening incident.
Conclusion:
Life is not a lap of luxury. We have to face traumatic events in life. We have to face these challenges with bravery. Trauma can heal. You should take help from different traumatic centers. Try to struggle to escape this traumatic circle; unpleasant event effects.
Then, the signs of healing from trauma were observed closely; now, you do not regret discussing your trauma ( if needed), you feel brave and independent, you want to seek new things, try to spend time with nature and your loved ones. At last, you are now enjoying the meaning of cheerful life. Be happy!